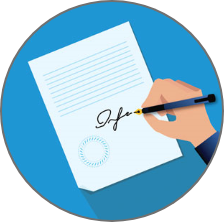 EASY
1 Page Application
3-6 months of bank statements.
FAST
Funding arrives
within 6-36 hours.
RELIABLE
Our team will work
with you as long as it takes.
Free to Apply
$5,000 - $2,000,000
Upon renewal you'll receive additional funds
With our flexible terms, you choose the amount your business needs.
Once your funding is over 40% paid down, you are able to renew and take out
additional funds.
Dedicated Advisor
Flexible, Competitive Terms
No Payment Penalties or Hidden Fees
Terms that fit your business needs. Payments can be debited daily or weekly,
directly out of your business bank account.
Interest is only paid while the funding is not fully paid off.
All terms are 100% transparent!
One of our experienced advisors will guide you through the funding process,
every step of the way.
About
We're here to help your company expand. Our team consists of professionals
who will understand your goals and show you the best financial options to
achieve them. To us, you aren't a customer, you're a partner. We're here to learn
your business and how we can best help you and your enterprise.

© Steady Capital Solutions
Contact Information
718.504.7439
processing@steadycapitalsolutions.com